"This is the only proposal specifically designed to empower Indigenous people, rather than the High Court, to have a say in policies and laws made about them," she said.
Dr Morris agreed, however, that a preamble would "create High Court uncertainty".
Another constitutional law expert, Anne Twomey, said a referendum on constitutional recognition would likely "discourage judges from being creative".
Tom Calma, leader of the government's voice co-design senior advisory group, has dismissed fears that constitutional reform would create further racial divisions as "scare-mongering".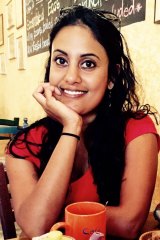 The Morrison government had sought to deport two Aboriginal men, Brendan Thoms and Daniel Love, in line with its policy of deporting non-citizens with criminal convictions. Both men were born overseas and moved to Australia when they were children but never obtained Australian citizenship.
The ruling found the government could not use the aliens power to deport Mr Thoms, a Gunggari native title holder born in New Zealand who was previously convicted of domestic violence offences. Following his prison sentence, Mr Thoms spent almost 18 months in immigation detention until his release after Tuesday's verdict.
Mr Dutton said there was "no doubt" lawyers would seek to exploit the ruling and the government was exploring ways to legislate to "rectify" the situation.
Dr Morris said while the judgment found Aboriginal people could not be deported under the aliens power, there were other legal avenues through which the Commonwealth could deport non-citizens.
"We should not prematurely overstate the ramifications [of the decision]," she said.
Meanwhile, the fate of Daniel Love remains unclear. Born in PNG, Mr Love identifies as a descendant of the Kamilaroi people and has been recognised as such by one Kamilaroi elder. But the court was unable to determine whether this was sufficient evidence to confirm his Aboriginality.
The matter will be determined through further hearings, reigniting debate around who can determine Indigenous identity in light of the recent scrutiny of the Aboriginal heritage of author Bruce Pascoe.
Ella Archibald-Binge is a Kamilaroi woman and the Indigenous Affairs reporter at The Sydney Morning Herald.