Wilshire is the chief executive officer of Migration Council Australia, a not-for-profit advocacy and research body, which she helped establish after a period as the chief of staff to the federal minister for multicultural affairs.
FitzRoy is the founder and principal of Ixion Corporation, a board governance consultancy, having previously worked in the banking sector.
And Marinopoulos is a Melbourne-based partner at PriceWaterhouseCoopers, with a focus on infrastructure and urban renewal. PwC bought out the consultancy firm Marinopoulos founded, Strategic Intelligence, in late 2016.
The two candidates elected onto the board will fill the vacancies left by Kelly Bayer Rosmarin and Crispin Murray, directors from the Lowy era whose terms were due to have expired at the AGM but who officially resigned last month.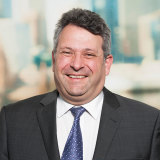 The current board consists of chairman Chris Nikou, Joseph Carrozzi, Remo Nogarotto, Mark Bresciano and Amy Duggan. Deputy chair Heather Reid is on a leave of absence due to medical reasons but intends to resume her position in the near future, sources say.
Assuming Reid returns to her duties, there will be scope for one more appointed director to join the board after the AGM, with the FFA constitution stipulating a maximum of nine directors.
None of the four candidates have previously been put forward for the FFA board, despite speculation that failed candidates at last year's AGM, such as former Labor politician Stephen Conroy or finance executive Linda Norquay, were to be appointed or seek election for a second time.