When Lance Corporal Jared "Crash" MacKinney was shot and killed in Afghanistan in 2010, his wife Beckie was eight months pregnant with their second child.
When she went into labour during the funeral, Army nurse Kerri-Ann Welch was one of those ready to help. Welch's husband was a comrade of Crash's and was still in Afghanistan. He managed to print an emailed photo of Crash's newborn son Noah and place it at the site where the soldier died.
The camaraderie of the original Anzacs is as strong as ever, but in most respects the Australian Defence Force of today would be barely recognisable to the young men who, a century ago, had just returned home after the horrors of World War I.
The Sydney Morning Herald and The Age have interviewed a broad range of serving men and women and veterans for a major exhibition by award-winning photographer Alex Ellinghausen, in partnership with the Department of Veterans' Affairs.
The force they describe today is a long way from the regimented, male, monocultural place of past generations. Today, they say, a broad range of skills are needed. New ideas are welcomed. Technology, and how it is integrated into the basic art of warfare, is evolving fast.
Warfare is very different today from last century, and is likely to change even more over the course of this century. A tactic as crude as trench warfare, which the Anzacs endured, is inconceivable today. Large-scale troop movements across land, armies marching towards each other into pitched battle, is archaic thinking.
Today's modern military is looking for something different from an automaton soldier who obediently slots into a war machine.
Corporal Hollie Cartwright, a 33-year-old Air Force medic based at Amberley in Queensland who has served in Afghanistan, the Middle East, East Timor and the Solomon Islands, says the old cliche of a military is one in which people are moulded to do a job or complete a mission, almost like robots.
"So you go to basic training and you're broken down and built back up how they want you to be."
But these days, people are allowed to be much more themselves. Different experiences and attitudes make a team stronger "rather than there just being one person with one vision who everyone follows", Cartwright says.
Anyone can suggest new ideas and approaches, regardless of rank. "You can ask anything and say anything, with the appropriate tone and the appropriate delivery."
Corporal Yuhang Ding, an avionics technician at Amberley, embodies this kind of change. Both his grandfathers served in the Chinese military. Ding grew up on air force bases in China, where his father was a civil pilot.
Ding came to Australia 20 years ago at age 17 to study. He trained as a hairdresser because there was a skills shortage in that profession, allowing him to stay in the country. But after a while he got a chance to chase his passion of aviation.
He now looks after the avionics – such as the sensors and navigation equipment – on large RAAF aircraft. He says the ADF is strengthened by having people of differing upbringings.
"If you have a dozen people in a meeting discussing the South China Sea, they might all see it from the same perspective, but if you have someone of Chinese background, they can provide a fresh view," he says.
Squadron Leader Ajitha Sugnanam, 31, says "there is a time and place to be hierarchical and we're all taught when that is".
"But generally, the Air Force is extremely good at empowering their people."
Sugnanam, a dentist who is helping develop the future capability of the RAAF health unit that deploys overseas, is what you might call self-motivated. In her spare time she does martial arts, flying lessons and humanitarian work.
She grew up in a conservative Indian family where education was important and her parents were her "whole world".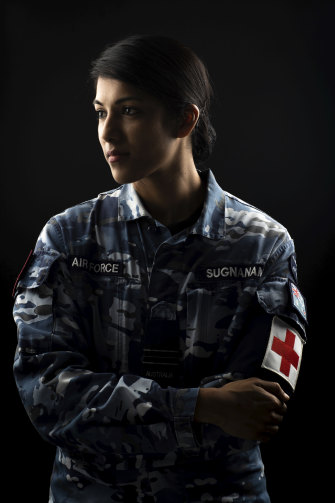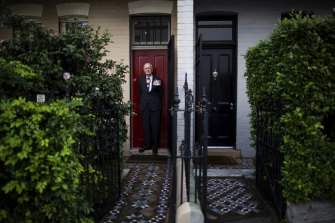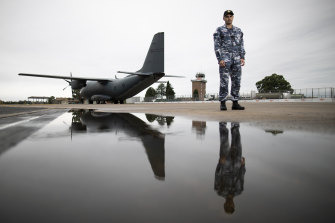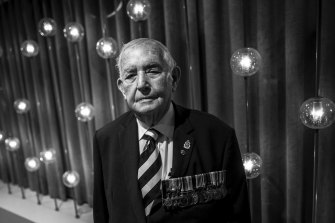 She served in Afghanistan for 6½ months in 2016 as the sole dentist on a base of about 5500 personnel. The deployment was "amazing, literally what I joined for", she says.
She's leapt on every opportunity she's been given in the nine years she's served. Along the way she's learnt a lot about leadership, saying she's been lucky with bosses and absorbed much from an "amazing" female commanding officer she had last year.
"If somebody came to her with an idea, she would empower them to go about doing that and then support them and direct them. She'd never give them 'no' as an answer."
It's a time for ideas in the ADF. Technology is changing the character of warfare. Doctrine – the theory according to which militaries fight – is racing to keep up.
Infantry reconnaissance soldier Private Shayne Buckler is conscious that his role will change. His job is to go out in a small team of six soldiers ahead of the main force and gather information: on the enemy, on the lay of the terrain, on possible helicopter landing points, positions to place heavy weapons – everything his commanders can use to plan a battle.
It is a role not unlike that of some special forces units. In fact, Buckley is interested in trying out for one of those elite teams. He knows it would be hard work – the preparation for selection alone takes a year – but he is another who doesn't like sitting still.
"If you get to a point where you're not chasing something, you won't have a drive. I like having that drive."
His team is getting new Wasp winged drones to replace the older helicopter Hornet drones they currently use. "I think it's always going to change. There'll be new technology. You'll have robots in suits and all that kind of stuff," he says.
But he adds: "I think there's always going to need to be feet on ground. And I don't see reconnaissance as being one that can be easily replaced … I don't run off batteries … We're able to go and sit ourselves out in one area and have constant eye-to-eye on the enemy."
One of the most significant changes is of course the slow but steady rise in the number of women. The ADF still has a way to go, but the Chief of the Defence Force, General Angus Campbell, said last year women now make up about 40 per cent of new recruits to the air force, 30 per cent to the navy and 20 per cent to the army.
The introduction of a gap-year program has been good for female recruitment. Private Claire Hurst, 19, saw it as "a bit of a taste before you commit". One-third of her group at the two-month basic training program at Kapooka in NSW were women. It's gruelling and intense, with lots of physical exercise, keeping new recruits on the go from 6am until 10.30pm.
Hurst loved it.
"Even now, that bond is still as tight as ever, even though half of them are up in Townsville or Darwin. They stay family. It's quite beautiful."
She's a registry clerk, handling the administration for Headquarters 7th Brigade at Gallipoli Barracks in Brisbane. She'd like to learn a language through the army and to travel.
Defence is "all for" people developing themselves, she says: "If you put your hand up for something, they'll push and help you achieve what you want."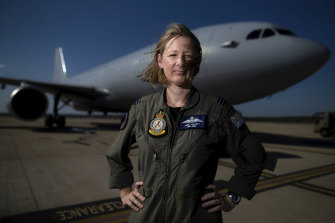 Flight Lieutenant Anna Lovatt flies KC-30 aerial tankers. She was in the skies over Iraq, refuelling Australian and coalition fighters, as they carried out bombing raids on the city of Mosul to beat back the Islamic State group.
She admits she doesn't "fit the mould" for a tanker pilot. At 39, she's come late to it because she started out as a navigator on the now retired F-111 fighters, spent some time in Canberra and did desk jobs for several years while she had two children.
She's found that nobody in the RAAF has time to worry about whether you're a man or a woman if you know how to do your job. The RAAF now has three female fast jet pilots. There are five female pilots in Lovatt's squadron of about 30.
But being a pilot doesn't make work-life balance easy. Her husband, also a former F-111 navigator, looks after the children.
"He's at home with the kids, which is how I get to do this," she said. "I'm not home a lot. And my little girl's like, 'Mummy, I want you to come to school.' … It's certainly something I've had to work on – just walk out the door and go home, the work will still be there."
ADF members generally felt the military did its best to accommodate people's personal lives, though the constant moving can be disruptive. Most military members are posted every few years. Then there are deployments.
"Everywhere sort of becomes home," says Cartwright. "It can be a bit disruptive. You sometimes feel like you're never really settled."
At first she enjoyed the regular change. But she's getting married in October and says: "Right now, I'd like to settle."
Petty Officer Jessica Buley, the communications and information system manager on board the guided-missile destroyer HMAS Hobart, says work-life balance is the most challenging part of being in the Navy.
"A lot of women will get married and once they start having children, they'll leave. And I think I'm just trying to show them that we can do both."
The reporter and photographer travelled to Queensland partially at the expense of the Department of Veterans' Affairs.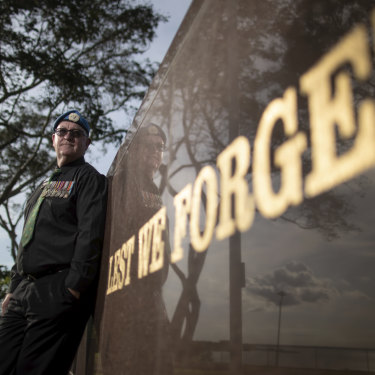 David Wroe is defence and national security correspondent for The Sydney Morning Herald and The Age.