"We like to get to know an investor over a 12 month period. What 'warm introductions' do is ratchet up the trust factor," managing partner at Giant Leap Fund Will Richardson says.
KPMG puts the value of venture capital invested in 2018 at more than $1.2 billion. There was about $3.3 billion worth of "dry powder", or funds not yet invested, in the middle of 2018, according to Australian Private Equity and Venture Capital Partners Limited (AVCAL).
The local funding market is small, with Australian assets accounting for just 3 per cent of all the assets under management by venture capitalists and private investors across the Asia Pacific.
Funds like Giant Leap say they review every business pitch that crosses their desks, but Richardson says he can only think of one instance where a business that was previously unknown to the firm seriously piqued their interest.
Even then, the VCs passed on investment because they couldn't quite picture the company's growth path.
That same company did secure a deal later, but only after someone known to to the firm introduced the founders a second time.
"That opportunity came back into our pipeline via a warm referral," Richardson says.
Research and network
Black Sheep Capital director Daniel Gavel agrees it's rare that a business comes out of the blue to secure investment.
The only cold lead Black Sheep has ever engaged with was a big exception, where the founders had displayed a deep knowledge of the firm and why they would be a good fit for investment.
If this is the case, why do so many venture capitalists make themselves known at startup events and pitch nights?
Gavel says it's about educating the ecosystem about investors' interests so that startups know the best way to make an approach down the line.
"The events should not be used as a forum for founders to try pitch their company – it happens all the time, introduce yourself and then allow someone else to do the same – 2 to 3 minutes maximum."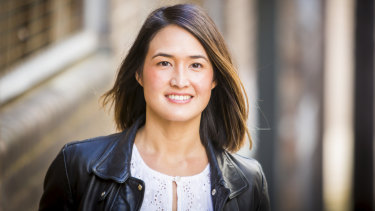 Blackbird Ventures partner Samantha Wong describes investing in startups as an "inbound marketing" business.
Most of the communications at conferences and online are for founders to test whether their businesses might match up with Blackbird's philosophies in future, she says.
"Events are a critical touch-point for us to meet with founders in person too, and many of our most successful investments have come across one of us that way, for example, Canva, Baraja, Nura," Wong says.
Engineering "warm introductions"
YourGrocer founder Morgan Ranieri has raised $5.2 million from venture capitalists so far, including investment from Giant Leap and Tank Stream Ventures.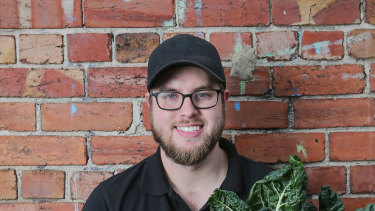 He says at the beginning he made sure to go to at least two events per month to meet other founders and investors so he'd be in a position to be introduced to a firm through someone he already knew.
"It helped when I realised that everyone is just as insecure as you are, so there's no reason to hold back when it comes to introducing yourself to people," he says.
Richardson says given trust is so important in making investment decisions, founders should research funds deeply and work to find a connection.
"Even if you can't find someone within the startup industry, a practical tip is to have a look at the decision makers of the fund. Go onto LinkedIn, see the connections that you might have."
Emma is the small business reporter for The Age and Sydney Morning Herald based in Melbourne.